We install EV chargers for your Electric Vehicles. We install the charger itself, but we can also perform any and all necessary permitting, wiring, and panel upgrades.
We can help you with the installation of both Level 1 and
Level 2 EVSE (Electric Vehicle Supply Equipment) chargers.
Switching to the faster and generally more reliable Level 2 charger requires professional assistance. We can do the install, help you troubleshoot, and make sure that everything is working well and you are able to use your electric vehicle with no problems!
Whether you want support with the Level 1 or want to install the Level 2 EVSE, we'll be here to provide full support and inspection all throughout the installation process.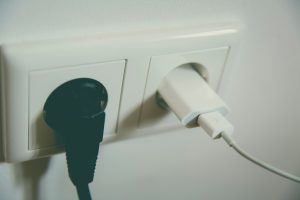 Need help with your EVSE? Contact us today!