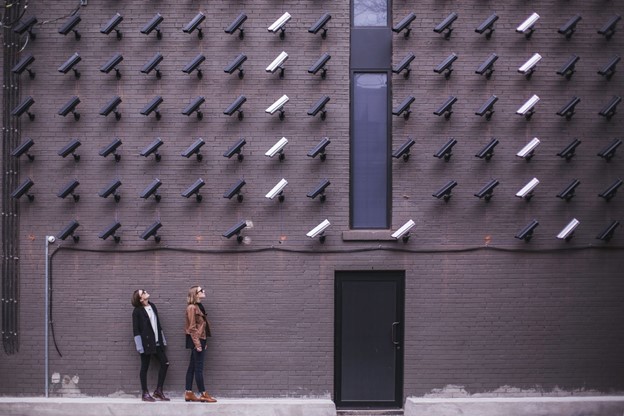 Are you the kind of person who constantly thinks of your home while you're out on vacation? Then pay close attention. This post can help you get rid of the thoughts and have peace of mind. 
You see, technology has come a long way in recent years. Traditional home security systems with limited capabilities are thrown out of the windows, and the world is now adapting to more advanced intelligent security home systems. 
Why? 
Because they always keep an eye, when you're sleeping or even if you're on vacation. Smart home security systems offer brand new features and operational methods that old systems can't provide. 
Now, let us show you why you should consider a smart home security system. 
So, what exactly is it? 
The name is the definition. It's a process by which your home is secured with a system of interworking elements and devices. It's a network of integrated devices that functions together with a central control panel to safeguard against robbers or any other home intruders. 
What are the main components of a smart home security system? 
1) Control Panel: The primary hub for controlling the home security system 
2) Motion sensors: Protecting both the interior and exterior of your home
3) Door and window sensors
4) Security cameras, both wired and wireless 
5) High-decibel alarm 
6) A sign in the yard says your home is protected
How does it work? 
Smart home security systems work by safeguarding the entry points in your home. It uses sensors that transmit signals with a control panel in your home.
The control panel is a computer that activates the security system. It communicates with all the installed components of a security system. Once the security zone is breached, the system turns on the high-decibel alarm and automatically communicates with an alarm monitoring company. 
What are the key benefits of a smart home security system? 
It works 24/7 
Even if you're on vacation, it protects your home and even sends you real-time updates. Unlike the traditional ones, it keeps you aware of what's happening all the time. It can tell if your kids have arrived from school or if a window is left unlocked for a certain period. Even if it's turned off, it can still tell what's happening to your entire property. 
It's user friendly
You can easily manage your smart home security system comfortably using your smartphone or tablet. The latest smart security system comes wireless, making it easy for you to set up when moving to a new home.  
It's safe and reliable. 
Unlike the traditional ones, an intelligent home security system works even if the power is out or the internet is down. That means, no matter what circumstances, the alerts get through. It uses a dedicated mobile data connection, along with a broadband connection. So, if someone cuts down the broadband line, the system never goes off. This is to make sure that your home gets the best level of security. 
You can take it wherever you go. 
Your innovative home security system can be remotely accessible through your smartphone or tablet. Unlike traditional security systems, they'll remind you with notifications if you forget to arm the security when you're out. The wireless connection to the system tells you even if the doors or windows are closed. 
Can easily connect with a smart home system
Smart security can easily be integrated with intelligent home systems. It sends you alerts not only when someone tries to break-in, but also when there is smoke or a gas outage. The system also allows you to send alerts to your friends or family members if you're not in town. Your security system can be combined with your smart lights, smart thermostats, and other automation. Together combined, they give you an extra layer of protection. 
Protects more than just your home 
By introducing smart security, your entire property becomes covered under protection. That includes your lawn, backyard, or even the bedrooms. It gives you insights if someone is trying to break in from any side of your home or even if your kids are playing too many video games. 
Increases your property value 
A home equipped with smart security can be attractive to prospective home buyers. A survey conducted by CNET shows that people are ready to spend more on homes with intelligent security systems. In this fast-paced world, everyone likes to own innovative products and systems. 
The conclusion? 
If you still haven't thought about making your home smart, then it's time. Modern technology offers excellent features and peace of mind for you and your family.